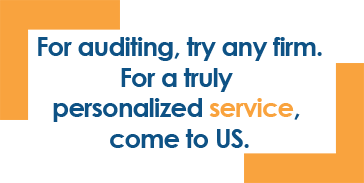 What many businesses don't understand is that auditing is much more than having an auditor come in at the end of the fiscal year to examine, evaluate, and sign.

It's about having a real and experienced partner who cares about you and your business, about providing a high-quality, timely and cost-effective service that includes regular meetings, follow-ups by top management, and developing a personal relationship and constant presence with the client.
At R&A, we have successfully devised an affordable yet professional model that ensures that your business benefits from all of these factors during the auditing process.
Through our auditing service, we provide you with:
- Interim and year-end audit of accounts
- Revision of taxes before declaration
- Periodic follow up
- Special audit missions upon requirements